About
Navigating the complex set of rules and regulations that apply to your personal tax return can be intimidating, but we're here to help you! We strive to represent our client's tax position in the most advantageous way, keeping your tax liability to the lowest that the law allows.
Small Business Specialist
In addition to a large individual client base, Abbot Tax Service works with Sole Proprietors, Limited Liability Companies (LLC's), Partnerships and Small Corporations (Both S-Corp and C-Corp) on a variety of tax issues. Let us help you with:
Bookkeeping
Payroll
Quarterly Tax Filings
QuickBooks Instruction
Dan Aksel, EA, LTC
Preparing tax returns professionally since 1981, Dan is the Chief Executive Officer of Abbot Tax Service, Inc. As an Enrolled Agent, licensed by the US Treasury Department, Dan has the expertise to prepare complex tax returns with confidence. By explaining your situation in practical terms Dan strives to educate clients on the specifics of their unique situation and how to best minimize your tax obligations.
Paul Weinstein, LTP
Paul joined Abbot Tax Service for the 2009 tax season and has been an integral part of the team since his arrival. With a background in actuarial science, Paul brings a wealth of analytical skills to the tax preparation arena.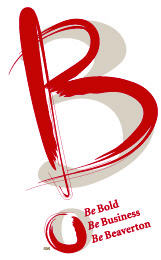 Proud Member of the
Beaverton Area
Chamber of Commerce
Abbot Tax Service, Inc
4900 SW Griffith Dr Ste 201
Beaverton, OR 97005-4649
Phone: (503) 520-8888
Fax: (503) 726-4652
Map / Directions