Fully Deducting All Eligible Medical Expenses
UPDATE:This post has been updated since President Obama signed the 21st Century Cures Act.
An infrequently used portion of the tax code permits employers to establish a Health Reimbursement Account (HRA) for the benefit of their employees. Under Section 105 of the tax code implemented in 1954, employers are allowed to fully reimburse employees for any and all medical costs for an employee and their family. You read that correctly. In addition to providing health insurance, an employer can fully reimburse an employee for items not covered by the policy. The reimbursement is not taxable income to the employee and is fully deductible by the employer.
Most employers elect to offer flexible spending accounts (FSA) or health savings accounts (HSA). Employers generally prefer these types of arrangements over a health reimbursement accounts (HRA) because HSA's and FSA's are implemented as salary reduction arrangements allowing the employer to reduce their payroll tax liabilities.
Health Reimbursement Accounts are actually the ideal benefit for small family owned businesses as they allow virtually unlimited reimbursement to the employee/owner. This permits them to move medical deductions off their Schedule A subject to a 10% floor of their overall income directly to their business tax return where a full deduction is allowed without limitation.
Health Savings Accounts (HSA)
With the increasing costs of health care many employers now offer high deductible health plans. An employee can then establish a health savings account and contribute on a pre-tax basis up to $7,750 into the account during 2017 based on age and family size. Monies can be withdrawn from the account tax free to pay for medical expenses excluding insurance premiums. The unused portion of the funds grows tax deferred until the tax taxpayer reaches age 65 at which point the HSA essentially becomes a regular IRA. There is a substantial penalty imposed for removing funds from the plan prior to age 65 for non-medical purposes.
Flexible Spending Accounts (FSA)
Flex spending accounts allow employees to make contributions on an annual basis up to $2,600 in 2017 on a pre-tax basis. The employer is allowed to match this contribution. Funds must be spent on medical expenses, excluding insurance premiums, in the current year or they are forfeited. A small portion of unused funds ($500) may be carried forward and used in a subsequent plan year.
Health Reimbursement Accounts (HRA)
Unlike HSA's and FSA's, HRA's allow for unlimited reimbursements to employees for medical expenses which, under certain circumstances, includes medical insurance premiums. The employee submits a bill or receipt and the employer either pays it or reimburses it. There are no income limits on eligibility, no contribution limits, no use it or lose it provisions, and no limit on the amount that can be reimbursed.
Since an HRA is not a salary reduction arrangement, employers are subject to non-discrimination rules as to not favor highly compensated employees, or large stock holder employees. As a result, employers tend to shy away from these plans. Small family owned businesses with a single employee, or all employees are family members are not subject to the non-discrimination limits.
Affordable Health Care Act and HRA's
Prior to the implementation of the Affordable Care Act (ACA/Obamacare) employers could establish limits on Health Reimbursement Accounts. Without these limits, employers would be subject to unlimited reimbursement liability which could literally bankrupt an employer.
With the implementation of the ACA, the IRS has interpreted the law to mean employers that did not offer group health but did offer reimbursement plans were deemed to be self-insuring health insurance providers. Since the ACA removed the lifetime limits on health expenses, the self-insuring employer must do the same. This all but put the nail in employers offering reimbursement accounts unless they simultaneously offered group health coverage. Employers faced virtually unlimited reimbursement requirements to their employees. This could quickly drive the employer out of business.
UPDATE: The 21st Century Cures Act states the term 'group health plan' shall not include any qualified small employer health reimbursement arrangement. Qualified small employers are permitted to reimburse multiple employees up to $4,950 for individuals or $10,000 for family plans using a health reimbursement arrangement. An employer with a single employee may still provide unlimited reimbursements if they so desire. There is a complex interaction between reimbursements an employee receives and the health care premium tax credit.
Small Business and Health Reimbursements
A small family owned business has the ability to control which expenses are submitted for reimbursement and therefore not drive the business into insolvency.
Businesses are allowed to limit eligibility in participating in a health reimbursement arrangement. The following employees can be excluded: under age 25, or less than 3 year's employment, or seasonal, or part time (less than 27 hours per week).
UPDATE: The 21st Century Cures Act reduces the exclusion period from 3 years to 90 days.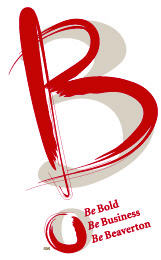 Proud Member of the
Beaverton Area
Chamber of Commerce
Abbot Tax Service, Inc
4900 SW Griffith Dr Ste 201
Beaverton, OR 97005-4649
Phone: (503) 520-8888
Fax: (503) 726-4652
Map / Directions