Pricing
Our pricing structure is based upon a combination of the forms used to complete your tax return and the amount of time necessary to complete your tax return. Each individual is unique and their tax situation is specific to them. What this means is that two families with virtually identical paperwork could be charged different fees based upon the amount of time necessary to collect and process all the information necessary to prepare the tax return.
Abbot Tax Service, Inc wants to help you prepare your tax return when you feel your tax situation is too complex for you to handle by yourself. If appropriate, we will not hesitate to recommend you attempt to prepare your tax return using an online service such as www.irsefile.com.
We provide tax preparation for a wide range of clients ranging from the college student with one W2 all the way up to businesses grossing multiple millions that have bookkeeping, payroll, and multiple interacting taxable entities to consider.
The information below can be used as a guideline. If you have any additional questions, please contact the office.
Discounts
Abbot Tax Service, Inc provides a 10% rebate to our customers when they make a new client referral that leads to tax preparation. We offer Passport Unlimited members a 15% discount off our regular rates.
How Much
"How much?" is one of the most common questions we are asked. Since your situation is unique to you, the best we can provide is a range of prices you may expect to pay. Our prices are competitive and we believe them to be fair. When choosing a tax preparer you should consider the educational level, experience, and year round accessibility to the office. Feedback from many of our new clients that "shop around" have told us our prices seem to be about $100 lower than the chain operations.
Simple Tax Returns
Our base price for tax preparation for a simple return is in the $275 – $300 range. These returns consist primarily of individuals and families, single or married, income only from a few W2's, retirement plans, and social security. A simple tax return will not have additional credits such as dependent care expenses, the earned income credit, additional child tax credit, or education credits.
Average Tax Returns
The average tax return is an individual or couple that owns a home, has income only from a few W2's, retirement plans, social security, and modest amounts of interest or dividend income. They pay mortgage interest, property taxes, have cash charitable contributions, and non-cash charitable contributions totaling less than $500. The cost of this type of return is in the $325 – $350 range. Child care expenses, several W2's or retirement plan withdrawals, larger non-cash charitable deductions, large out of pocket medical expenses, earned income or education credits will result in higher fees.
Complex Tax Returns
There are returns that do not generally fit in the other two categories. Preparation will start as low as $350 and can run into the $1,000's based upon your unique circumstances. In order to estimate these types of returns, we recommend you provide us with a copy of your prior year return and allow us to review it.
Business Tax Returns
If your primary source of income is from a business you own as a sole proprietor please contact the office to discuss your situation. Corporate and Partnership tax returns have been billed as low as $195 and as high as $10,000. Our average is in the $995 range for a company with over one hundred financial transactions per year. We encourage our clients to reconcile their business bank and credit card statements monthly using a program such as QuickBooks.
Bookkeeping
Data entry, accounts receivable, accounts payable, account reconciliation are currently billed at a flat rate of $45/hour with a minimum term of three months.
Payroll
We offer full service payroll including direct deposit and tax impounds. Prices vary by the number of employees and payroll frequency. The business owner is provided with quarterly payroll tax returns for all appropriate agencies. Annual unemployment and W2 form processing are billed separately. Please ask us about "Almost FREE" payroll.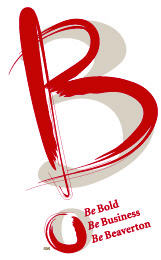 Proud Member of the
Beaverton Area
Chamber of Commerce
Abbot Tax Service, Inc
4900 SW Griffith Dr Ste 201
Beaverton, OR 97005-4649
Phone: (503) 520-8888
Fax: (503) 726-4652
Map / Directions